Countryside Community Church (CCC) is a member of the newly formed Susquehanna Conference of The United Methodist Church and was established on July 1, 2008 from the merger of four local churches near Clarks Summit, PA.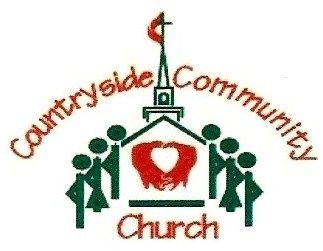 The CCC Ministry Support Committee is happy to support the on-going fundraising with Shaklee which started in April 2016! All-natural nutrition, cleaning, and beauty products ordered benefit us up to 20%+ depending on total orders in a given calendar month.
Orders can be placed through our own Shaklee website here under the "Shopping" tab, by calling 1-800-SHAKLEE or by contacting Sue Youtz.
2017 update
In our second full year with the fundraiser, many church members have already told other family members, a friend or neighbor and shared a catalog. Thank you so much!
This is a great way to redirect dollars we are already spending to help support the church.
Anyone (congregants or friends/family) can also start a Share & Earn kit, which will double your efforts to benefit the church.
Some of the popular items have been:
Nutrition

Vitalizer daily multi-vitamin strip
Life Shake protein
Incredivites kids multi-vitamin
Vita-D3
Optiflora Probiotic pearl
VitalMag
CoQ10

Beauty

Enfuselle AM repair moisturizer
Enfuselle hydrating moisturizer
Multifpurpose cream

Cleaning

Basic H2 organic super cleaning concentrate w/ spray bottles
Dish washer automatic powder concentrate
Hand dish wash liquid concentrate
Scour Off Paste
Germ off disinfecting wipes
Laundry liquid detergent and fabric softener
Any questions, feel free to call Sue: 570-947-2474 or email, syoutz812@comcast.net
Products are plant-based. Safe, Proven, 100% Guaranteed. Trusted by astronauts, Olympians & nutritionists.
Start your longer, healthier life with the Shaklee Healthprint digital health assessment.

Healthprint instantly connects you with the expertise of award-winning Shaklee doctors and scientists. Your answers to 20 simple questions generate over 1 trillion health and lifestyle combinations and one product recommendation that's right for you.
Thank you again for supporting the Shaklee fundraiser!
Developing Hearts for God + Creating Healthier Lives